May I share with you my latest creation? While my lil Fern and Elliott slumbered this afternoon, I made short work of a stiff piece of gorgeously turquoise tulle, some large sequins, a pastel-pink singlet, a bit of crochet and a curl of ribbon to make...
A little fairy singlet!
I've been adding little decorated singlets and bloomer sets
to my stores
progressively over the last few weeks in time for Summer, and this little fairy-singlet is my latest creation! It's designed to
look
rustic and handmade, with oversized handcut wings sewn onto the singlet and some of my trademark crochet sewn onto the front of the garment with some pretty grosgrain. A pretty little top for a pretty little girl.
And when Fern woke up and I presented one to her, she was delighted. She ran madly about the backyard, fairy-wand in hand, singing to herself and showing me her 'little fairies she caught in the palm of her hand.
Here's a view of the back of the singlet: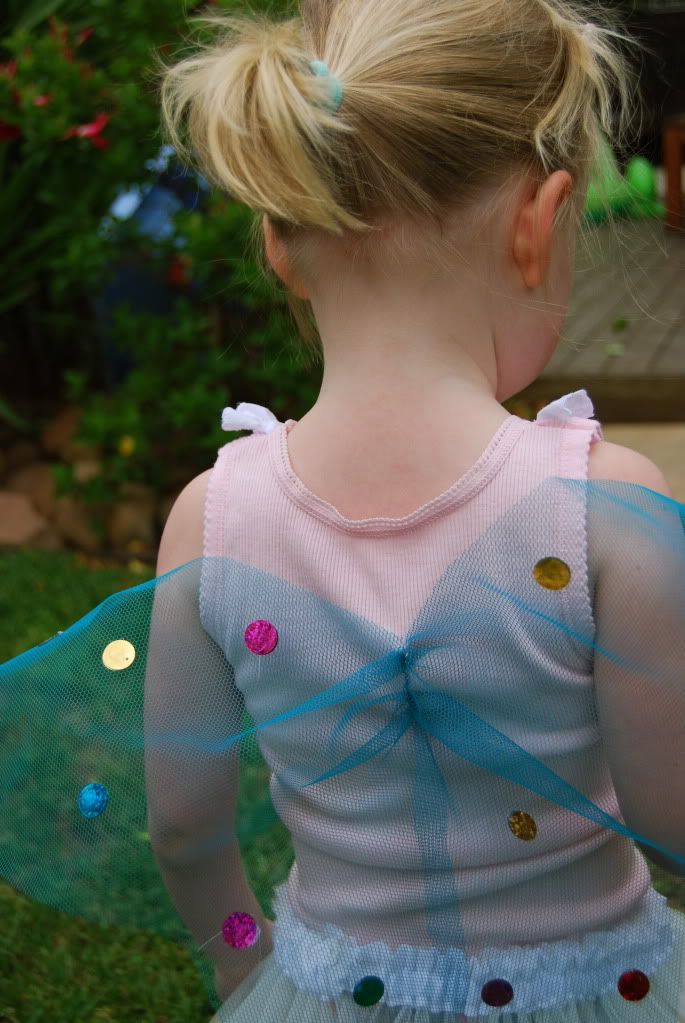 And a view of the front:
What do you think? Do you want one in your size? I do! And a fairy wand, too!
In store. Tomorrow. :)